DFW Texas Council Members, club members and visitors. Come to Fort Worth on the 5th of August and join the Fort Worth Fly Fishers as we welcome Phil Shook, well known author and fly fisher as he comes to Fort Worth and informs us about fishing the Texas Coast. Meeting starts at 6:30 pm with fly tying demonstrations, followed by hos presentation of fishing the Texas coast. Dinner will be at the Flying Fish at I-30 and Montgomery.
Author | Journalist | Photgrapher
About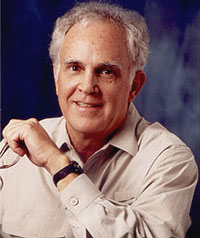 An award-winning writer and photographer, Phil H. Shook has published work in leading magazines and newspapers across the country. His specialty areas include business and financial reporting, outdoor and travel writing. A former writer with the Dallas Times Herald, Birmingham News and Laredo Times, he is a native of San Antonio and a journalism school graduate of the University of Texas at Austin.
He has written for the Associated Press, Money Magazine, National Petroleum News, Texas Business and the Journal of Petroleum Marketing.
A regular contributor to the Associated Press, his outdoor and travel writing has appeared in Field and Stream, Outdoor Life, Saltwater Fly Fishing, American Angler, Fly Rod & Reel, Fly Fisherman, Fly Tyer, Polo, Texas Parks & Wildlife and other magazines.
His travel stories have appeared in Meeting News magazine, the Chevron Travel Club's Odyssey magazine, American Way magazine and the travel pages of the Dallas Morning News, San Antonio Express, and Toronto Globe And Mail.
Recognition for his work includes the Arnold Gingrich Memorial Award (1999) and the Silver King Award (2000) from the Federation of Fly Fishers for contribution to the literature of fly fishing.
A regular speaker, instructor and lecturer at angling events throughout the country, he holds a bachelors degree in journalism from the University of Texas at Austin. He is a certified fly casting instructor.
A San Antonio, TX native, he now lives with his wife in Houston.
Russell Husted